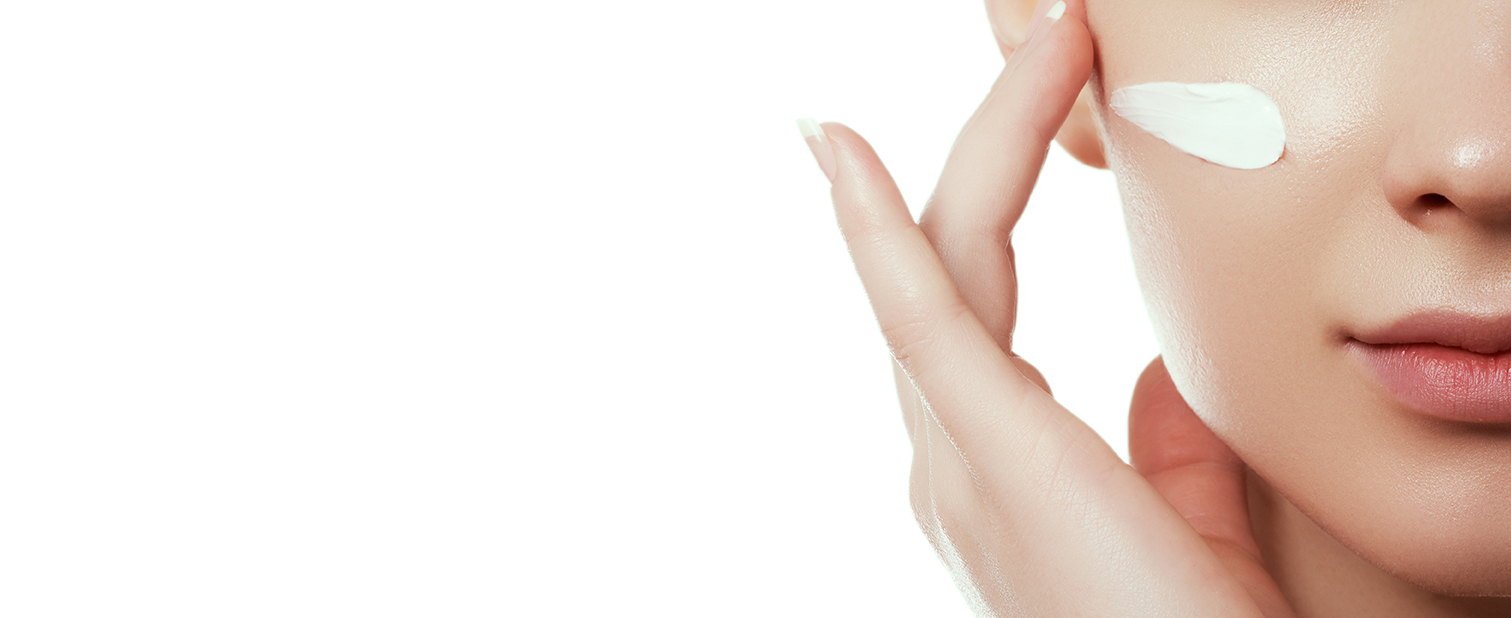 17 Jun

Sensitive skin, couperose skin and skinprone to redness
SENSITIVE SKIN, COUPEROSE SKIN AND SKINPRONE TO REDNESS
In recent years, more and more people have been struggling with sensitive skin, which is very demanding and therefore difficult to care for. The problem of such skin is associated with its strong reactions to cosmetics as well as external factors, so it needs to be especially cared for and properly cared for. Sensitive skin is characterized by irritation, redness, drying, peeling as well as burning or itching. Hypersensitivity of the skin is associated with its surface damage such as, among others, violation of the natural lipid coat.
Sensitive skin – causes
Continuous exposure of skin to irritants and the use of cosmetics that are inappropriate for a given skin type, makes the skin no longer able to defend itself. This leads to a breach of the natural lipid coat, which serves as a protective barrier on the skin surface. Its damage accelerates the loss of water from the surface of the epidermis and contributes to the deterioration of skin appearance.
Skin sensitivity may be caused by:
External factors:
Environmental factors (wind, frost, UV radiation, temperature changes)
Dietary components
Rubbing
Cosmetics
Hard water
Internal factors:
Stress
Genetic predispositions
Weakening of the protective barrier and constant irritation might lead to serious consequences. That is why proper care of sensitive skin is so important, as it contributes to improvement in its appearance and a decrease in its reactivity. For this type of skin, it is recommended to use delicate cosmetics that contain ingredients that strengthen blood vessels and have a soothing effect on the skin, soothing its irritations.
Couperose skin can also be described as sensitive, because both of them belong to the category of reactive or hypersensitive skin.
Couperose skin is extremely sensitive and reacts with redness to a number of factors, both internal and external. The resulting erythema can become permanent with time.
Low elasticity of blood vessel walls, their fragility and increased permeability lead to the formation of persistent redness and permanently dilated blood vessels in the form of telangiectasia (the so-called "spider veins"). Couperose skin often tends to dry out and is also thinner, resulting in increased visibility of the shallow vessel network. Couperose skin is a problem that affects many people (mainly people with light skin), but not everyone can take proper care of it, and its care is extremely important. In the case of this type of skin, it is necessary to immediately eliminate its signs, such as redness and take protective action to prevent the formation and consolidation of changes. During the day, remember to protect the skin against sun, hydrate it and even out the skin tone. At night it is worth taking care of strengthening fragile blood vessels and intensive regeneration and nourishment during sleep.
Causes of spider veins
In order to understand the direct causes of formation of unaesthetic spider veins, it is worth looking at the mechanism of their formation.
Healthy vessels shrink and contract. They are strong and flexible, but under the influence of various factors they become more visible and their red colour starts to shine through a thin layer of skin.
The very causes of the appearance of the so-called spider veins can be divided into two main categories: hereditary and acquired.
Very often the tendency for appearance of spider veins is inherited with the genes from parents and grandparents. If someone in a family has a problem with spiders, it is most likely to affect other members of the family as well. This is especially true for women's lines and mother-daughter relationships.
Acquired factors can be divided into two further types, namely external and internal.
External factors:
overexposure to the sun
solarium
significant temperature fluctuations
high humidity
cold or hot wind
long-term physical activity
consumption of spicy and hot dishes
drinking alcohol, smoking
skin irritation with peeling
contact with excessively hot water
use of cleansers that strongly exfoliate the epidermis
use of bio-stimulating lasers
Internal factors:
congenital sensitivity of the skin and vessels
emotions
Such a large number of factors that encourage the appearance of spider veins on the skin may seem worrying. However, it is important to take a sensible approach to this list. Occasionally attending a solarium or attending a gym will certainly not cause unsightly spider veins to appear immediately. Most often they are caused by an accumulation of several factors.
The best way to avoid the so-called spider veins is to observe the condition of the skin and to react quickly in case of changes.
In the case of an inborn tendency to "couperose" problems and the occurrence of internal factors conducive to their formation, the main focus should be on skin care.
Skin prone to redness also fits into the sensitive skin type and is characterized by excessive reactivity of skin vessels to certain factors, such as wind, cold, spicy diet or inappropriate, irritating cosmetics. Although initially temporary and not very troublesome, if redness is not taken seriously, it can become permanent, unaesthetic, and can last for years.
Skóra naczynkowa charakteryzuje się wyjątkową wrażliwością i reaguje zaczerwienieniem na szereg czynników, zarówno wewnętrznych, jak i zewnętrznych. Powstały rumień może z czasem ulec utrwaleniu. Niska elastyczność ścian naczyń krwionośnych, ich kruchość i zwiększona przepuszczalność prowadzą do powstawania utrzymujących się zaczerwienień oraz trwale poszerzonych naczynek w postaci teleangiektazji (tzw. "pajączków") tzw. pajączków, czyli trwale rozszerzonych naczynek krwionośnych. Skóra naczynkowa często wykazuje również tendencję do przesuszania, a także jest cieńsza, czego konsekwencją jest zwiększona widoczność sieci płytko położonych naczynek.
Skóra naczynkowa to problem dotykający wielu osób (głównie osoby z jasną karnacją), nie każdy jednak potrafi o nią odpowiednio zadbać, a pielęgnacja jej jest niezmiernie ważna. W przypadku tego typu skóry należy natychmiast niwelować jej oznaki, takie jak zaczerwienienia oraz podjąć działanie ochronne, by przeciwdziałać powstawaniu i utrwalaniu zmian. W ciągu dnia należy pamiętać o ochronie przed słońcem, nawilżeniu oraz wyrównaniu kolorytu skóry. Nocą warto zadbać o wzmocnienie kruchych naczynek krwionośnych oraz intensywną regenerację i odżywienie w czasie snu.
Red spots, which should not be confused with rosacea, appear as a result of accelerated microcirculation and expansion of blood vessels. The greater the hypersensitivity, the more often the redness will appear and may become more intense under the influence of external and internal factors:
External factors:
temperature changes
UV exposure
pollution
severe stress
inappropriate diet: spicy or hot food
wrongly selected cosmetic – containing irritating ingredients
inappropriate care of sensitive skin: mechanical peelings, warming or lifting masks, although recommended for other complexions with skin prone to redness may have a negative effect;
long and hot baths, sauna, solarium
Internal factors:
hormonal disorders
intense emotions
skin diseases caused by an allergic reaction
systemic diseases: diabetes, hypertension, cardiovascular disorders
These factors increase hyperreactivity of blood vessels in the skin, which dilate too quickly, which in turn might lead redness (usually on the nose and cheeks). After a while, the vessels return to their initial state, but the longer it takes, such symptoms may significantly worsen, and the risk of redness is increasing. It is important to act as soon as the first symptoms appear, using products suitable for sensitive and reactive skin care, so that redness does not become permanent and deteriorate.